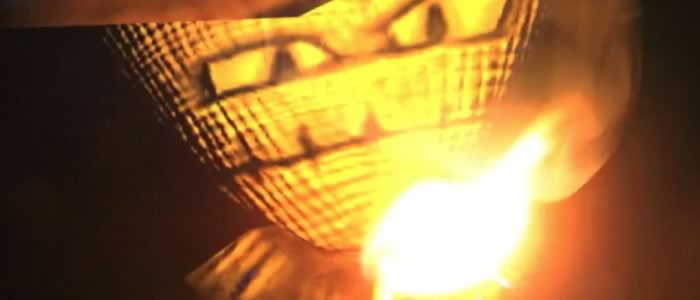 Scarecrow has been approved in record time and is now available in the Apple iTunes App Store: Download Now for only US$0.99!
What players are saying:
"I don't normally get into these 'how high can you go' games, but when one captures an atmosphere that can best be described as 'Tim Burton-esque', my interest is peaked. Between the scarecrow's ragdoll physics, the sadistic cackling of the pumpkins and achievements like Bad Hair Day, Chainsaw Massacre, and Break A Leg, this game has it all. And don't forget the popcorn!" — PointOfLight
"Usually I write a long review detailing as much of a game as possible. With Scarecrow, you simply need to have a twisted sense of humor with the nastiness that comes with chainsaws and flying body parts. The ragdoll physics are only part of the disturbing fun, and you'll enjoy yourself as Scarecrow gets turned into mulch." — BigAlbie
"Bored of trick-or-treating? Don't fancy watching that same old Halloween movie this year? Time to grab your scarecrow, your bowl of popcorn, and the most lethal bits of harvesting hardware you can find for the best fun you'll have this time of year! Ezone have done it again!" — Jeep
Well, what are you waiting for? Get it Now!