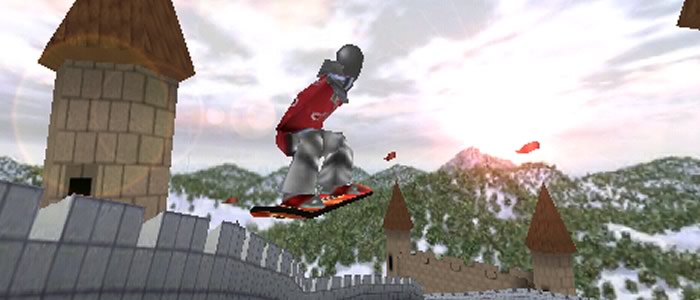 Huzzah! Crazy Snowboard goes Medieval with the release of the new 2.6.2 update
and brings Plus+ to the free Lite version!
Existing owners of Crazy Snowboard (and Crazy Snowboard Lite) can now download the free 2.6.2 update with the all new Knight dude and a brand new Mission 5 – The Castle. Slash and grind your way through the Medieval landscape and rack up a huge score on the Plus+ Leaderboards.
With this update the Lite version also gets Plus+ Awards and Leaderboards – which means that any awards and missions you complete in the Lite version will be automatically transferred to your Plus+ account in the Full version when you upgrade. And at the special price of only $0.99 you are running out of excuses not to upgrade to the Full version with 30 missions, 13 dudes and 13 boards to unlock!
Info Links: Game Description, Screenshots, Gameplay Video, Trailer Video
App Store Links: Crazy Snowboard (US$0.99), Lite Version (Free)