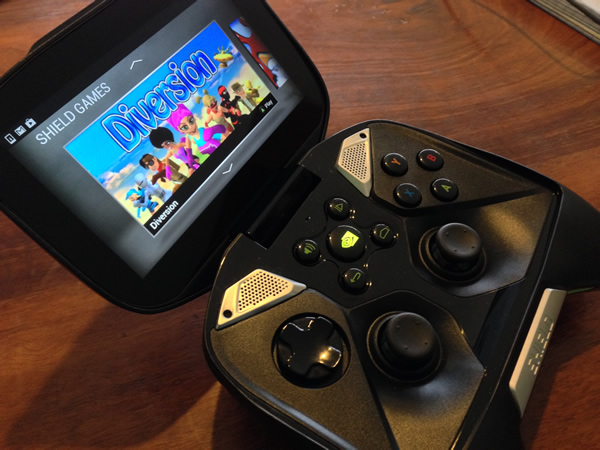 To celebrate over 4 million downloads of Diversion on Android we've just published a free update for Android phones and tablets. Diversion has been optimised for the NVIDIA SHIELD (above), Moga and other HID compliant controllers, so grab your free update now:
Google Play Link: https://play.google.com/store/apps/details?id=com.ezone.Diversion
It also works great on your Google TV and Ouya. You can even grab a copy for your Blackberry. Next up, Windows Phone!