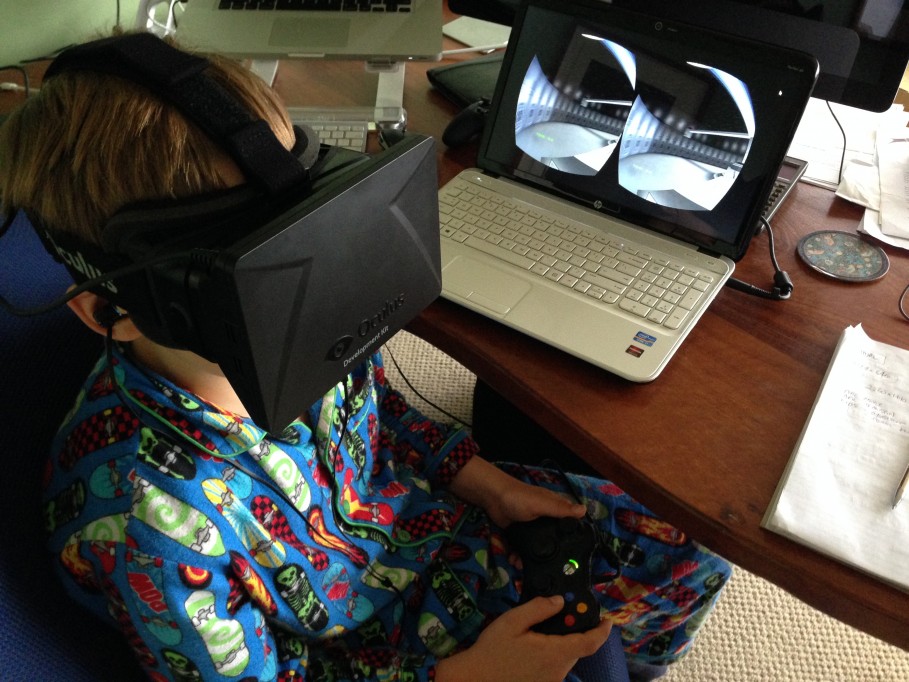 We just put the finishing touches on our game for the Oculus VR Jam "Space Marine Boot Camp".
If you are lucky enough to have your own Oculus Rift, you can now download and play:
MAC: https://s3.amazonaws.com/ovr_vrjam/appfiles/87-c7e1249ffc03eb9ded908c236bd1996d.zip
PC: http://ezone.com/demos/smbc/SMBC_PC.zip
We made Space Marine Boot Camp (SMBC) to expose the Oculus Rift to everyone, not just hard-core gamers. The scenario we kept in mind during the design phase was a 'trade show demo' – where most people are trying the Rift/Virtual Reality for the first time, and probably only for a short period.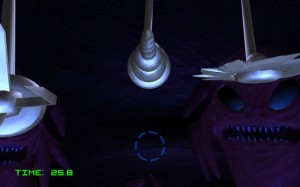 This meant avoiding lengthy instructions and complex key combinations. Head tracking combined with a single button press for all menus and gameplay means players get right into the action without wasting any time. We wanted the experience to be fun and humorous with a variety of pacing: periods where you can take your time, stop and look around (like in the briefing hanger), and other frantic missions like the alien abduction that bombard your senses and get the blood pumping!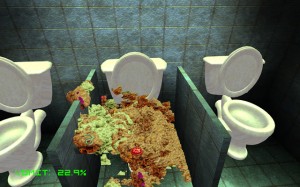 We also needed to address the 'elephant in the room' facing the design and adoption of VR gaming – motion sickness. We found the biggest factor causing motion sickness was a drop in frame-rate, so we made the decision to avoid complex shaders and camera effects to make sure SMBC runs as fast as possible on a variety of computers. Although we worked to minimise the effect, rather than try and avoid it or discount it, we decided to make it an integral part of the game. When a player tries the Human Centrifuge and says they feel sick, Sarge A-H01E just lets them know that they probably don't have what it takes to become a Space Marine. What we didn't expect would happen in our play testing was that people (especially males) would actually deny that they felt any sickness!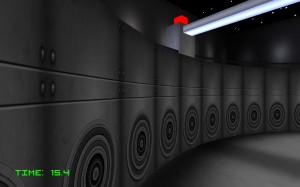 Another interesting side-effect was the more people played, the more accustomed they became and the less sick they felt. Who knows, SMBC could become a therapy tool for people that suffer from motion sickness – or maybe even a real training tool for Space Marines?!?
Incorporating the Oculus Rift into the Unity game engine was a snap. The SDK was simply drag-and-drop and it just worked. About the only thing I would change on future projects was to ensure we maintained a consistent scale across all scenes.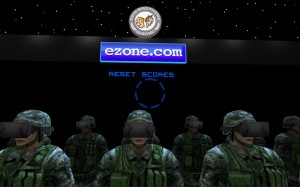 This is actually the first game jam we've ever entered and the experience has been great. My brother and I have been full-time Indie Game Devs since 1996 and the key for us has always been early adoption of emergent technologies. We've made some of the first web browser games, 3D browser games, Facebook, iOS, Android games and now Oculus – and we are extremely excited about the future of VR and helping to create it!