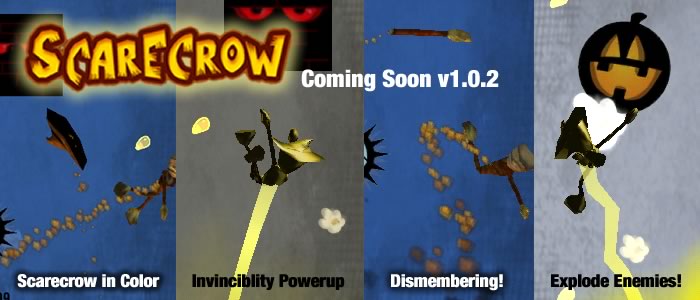 Keep those reviews and comments coming! Thanks to your feedback, here's what you'll find in the new update 1.0.2:
Scarecrow now in full 3D and color!

Full color particle effects

More impressive limb ripping

"Super Corn" powerup

Scarecrow turns gold and blasts through the baddies

Banjo music

More sensitive tilt control

New softer sound effects (like pop-corn and pumpkin bounce)

Options to adjust sound effect volume

Rotating brick walls

Rotating spike heads
We should see this update live in the store next week or two…and remember all updates are FREE!!