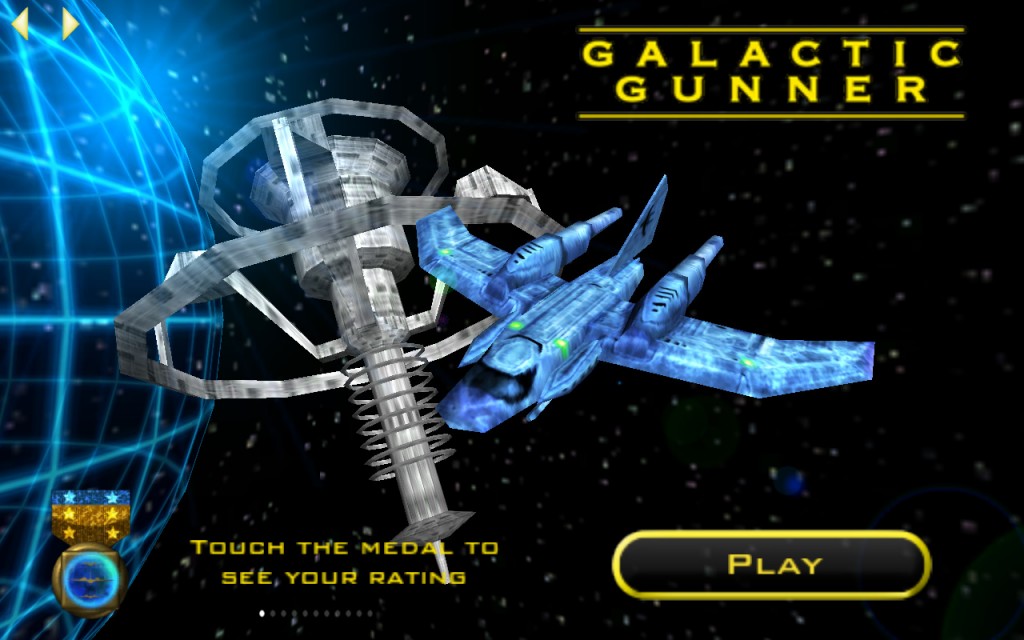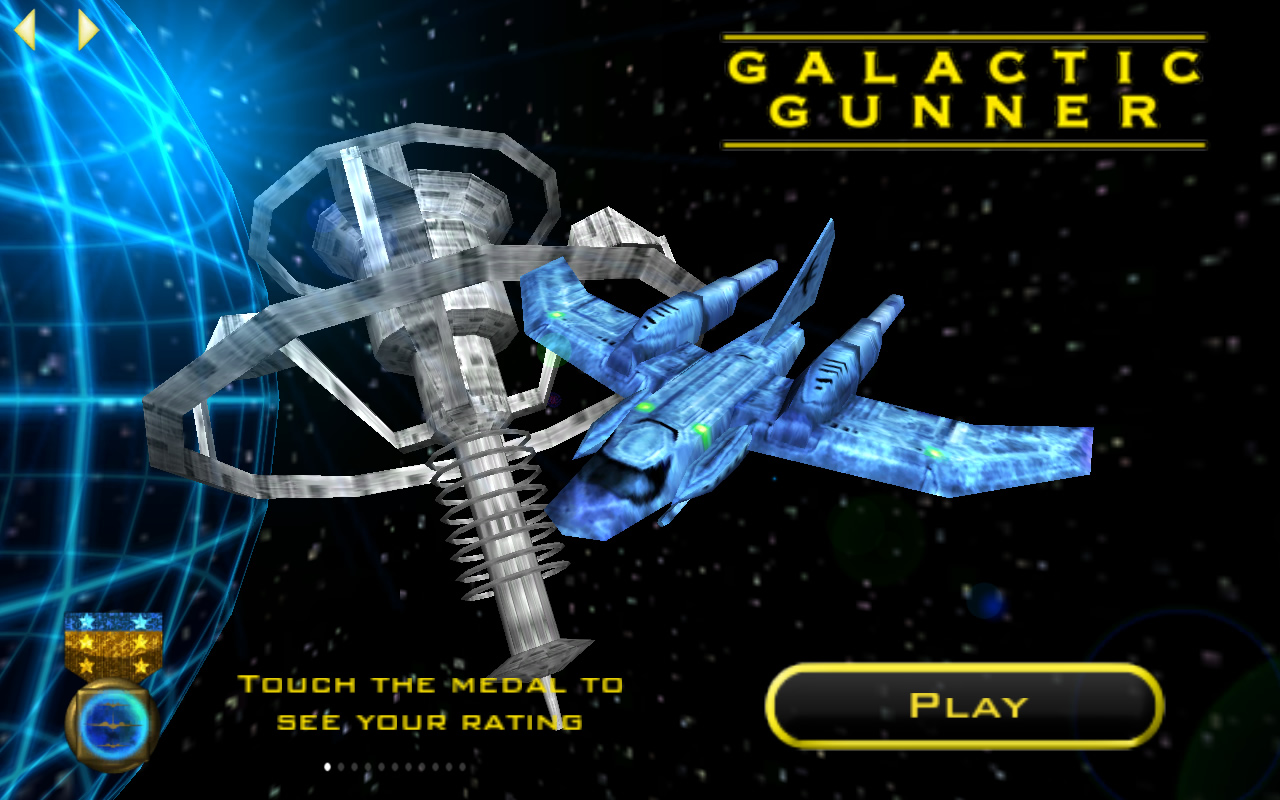 Listen up Cadet! This is your Captain speaking. You are the Gunner – leave the flying to me!
★★ To celebrate the launch of Galactic Gunner and the Mac App Store, you'll be able to pick up the Mac and iPhone versions for US$0.99 each (that's 66% off the normal price!!). But be quick, this offer won't last long!! ★★
For the first time ever you will be able to play Ezone.com's iPhone classic in all its full screen glory on your Mac computer!
★★ REVIEWS FOR THE IPHONE VERSION ★★
TOUCHARCADE: "The whole package creates an experience unlike anything on the App Store, and the game feels like playing an episode of a wonderfully cheesy low-budget 80's Sci-Fi show, especially whenever the Trepidoids speak."
148APPS: "Galactic Gunner truly shines in the graphics and sounds department. Spectacularly cinematic levels are truly immersive, and one short cut scene at the end of the last level was so intense that I found myself on the edge of my seat."
SLIDETOPLAY: "Galactic Gunner is a solid buy. It's a tightly focused and memorable shooter with a lot of clever humor."
APPYOURMAC: "If you love space battles, get it. If you liked Starfox or classic arcade shooters, get it. If you just want pick up and play explosions, get it. Galactic Gunner, by Ezone, packs a pretty significant amount of fun into a tiny package."
CNET: "With cinematic space scenes, a solid and often funny storyline, and challenging gameplay, this game lives up to the hype and is definitely one to grab."
Mac App Store Link: Galactic Gunner for Mac (US$0.99)
iPhone App Store Link: Galactic Gunner for iPhone (US$0.99)
Galactic Gunner is a new space shooter from Ezone.com – developed by the Edis brothers Jamie and Simon from Australia. They decided to make the space game they've always wanted to play: no difficult flying controls, no gettting lost in space, no hits from behind, no complex instructions to wade through — just eye-popping 3D action from the get go!
In Galactic Gunner you shoot down targets by clicking on the screen. Your pilot is a seasoned veteran who handles the steering (and audio commentary) so you can concentrate on the fun part: destroying any targets that cross your path!
Galactic Gunner has something for all ages and skill levels, with intuitive but challenging game-play. Your skill and accuracy (not just trigger/tap-happy luck) will earn you one of 15 different medals — do you have what it takes to earn the 'SuperNova Supreme'?
★★ FEATURES ★★
✔ Eye-popping real-time 3D graphics
✔ Something for all ages and skill levels
✔ Cinematic camera angles and cut-scenes
✔ 7 challenging missions to unlock
✔ 15 different medals to earn
✔ Humorous salute to classic sci-fi movies and games
✔ Full dramatic soundtrack
✔ Over 200 lines of entertaining audio dialog
✔ Auto-save: replay any mission whenever you want
✔ 3 game save slots
✔ Dynamic 3D lighting and effects
Mac App Store Link: Galactic Gunner for Mac (US$0.99)
iPhone App Store Link: Galactic Gunner for iPhone (US$0.99)