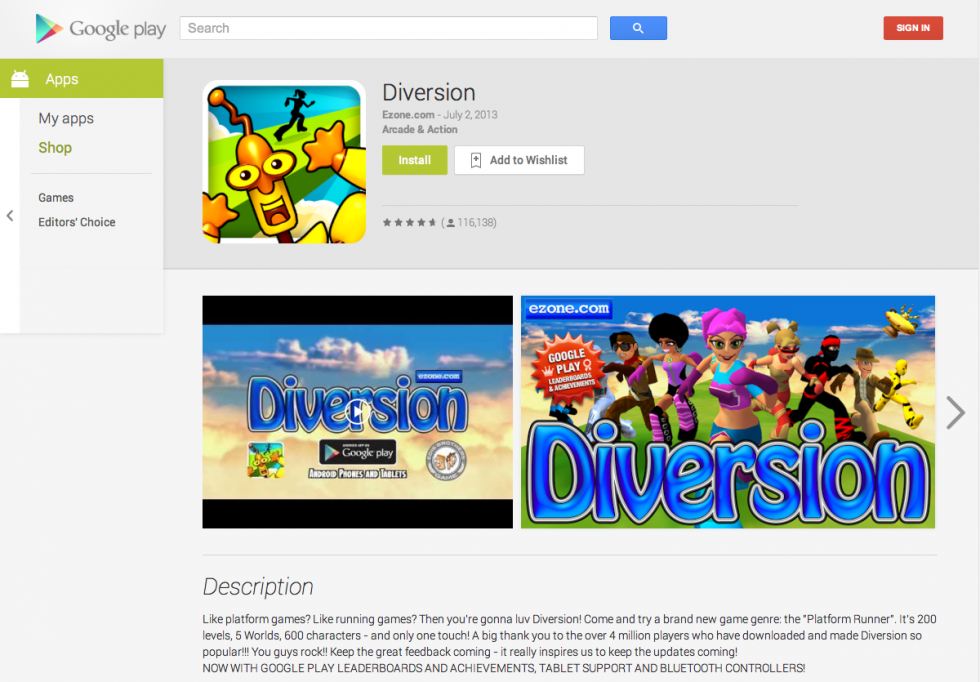 Amazing what a difference a feature can make! Thanks to our friends at Google for featuring the update of Diversion in the Google Play store. Check out our download chart – can you guess when the feature went live? (not that hard is it!)
The update now features:
Tablet support
Google Play Leaderboards
Google Play Achievements
GoogleTV support
Bluetooth controller support
200 Levels
Make sure you grab your free copy today!
Google Play Link: Diversion (Free)