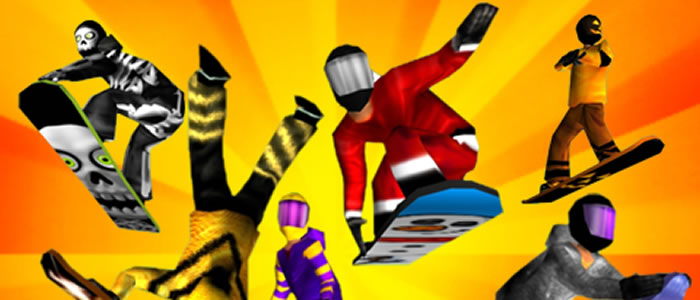 v2.4 of Crazy Snowboard and Crazy Snowboard Lite were submitted to iTunes Connect last night. Here are some of the new features you'll see when it is approved in a couple weeks:
Holiday themed menus
New locations/backgrounds
Updated missions
Santa suit
Crazy snowman board
New lighting and particle effects
Better snow spray
Improved board trail
More responsive jump controls
New mission start sequence
As with all past updates, this update is FREE to all Crazy Snowboard owners – so buy it now and you'll get to enjoy the current version and all future updates.
We are also integrating Plus+ which will be available in v2.5 and include 30+ leaderboards and almost 70 Awards to unlock.
We'll work on a gameplay video so you can see some of these new features in action.
Info Links: Game Description, Screenshots, Gameplay Video, Trailer Video
App Store Links: Crazy Snowboard (US$2.99), Lite Version (Free)